Woohoo ! It feels like it's been a loooooooooong wait, but the Edinburgh Book Festival opens tomorrow and I for one, am very very excited ! Bring on some lounging on deck chairs in the sunshine in Charlotte Square Gardens and some lazy browsing of the beautiful books inside the Children's Bookshop !
For the opening weekend Saturday 13th and Sunday 14th August there will be some free Get Stuck into Science activities in the story box  11.00am – 4.30pm.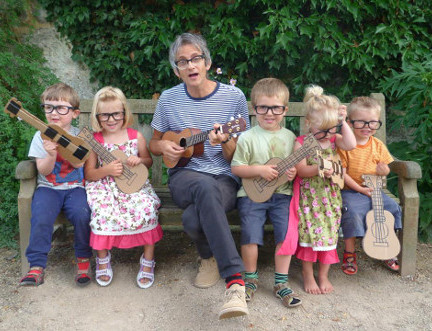 If you haven't managed to see the fantastic Nick Cope yet, he is doing two shows at the Book Festival on the 17th August, at 10.30 and again at 2.00pm – it looks like both events still have tickets available – so grab them while you can !
On Friday 19th August there will be a Beatrix Potter birthday party in the story box with free drop in activities to mark the 150th anniversary of Beatrix Potter's birth. Celebrate with all your favourite characters…
On Tuesday 23rd August, they will be celebrating Paddington Bear's birthday – its 60 years since Michael Bond first came up with his idea for everyone's favourite bear from Peru…