Oh my….what a busy busy year it's been and then all my hopes of getting this blog going again with all the festival updates was delayed due to family holidays, weddings and worst of all a frozen neck which was very very sore (ouch)…thankfully all that is over now and I'm as excited as ever about all of the upcoming festival delights about to hit our city !!
I have already booked plenty of tickets for the book festival which you may know by now is one of my favourite places to be during August in Edinburgh…highlights this year include Cressida Cowell talking about the final installment of the How to train your dragon books – which my daughter and partner are currently devouring !, the Teddy Bear Sleepover, the ever fantastic Oliver Jeffers, the regular Bookbug sessions and on the 16th August the Book Festival is celebrating Miffy's 60th birthday – and you may even get to meet her yourself !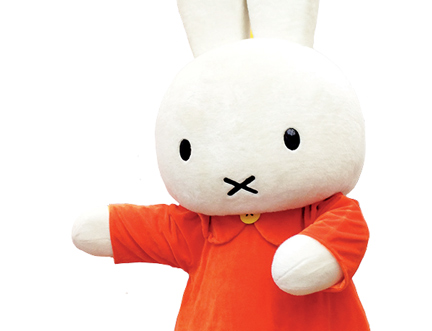 I've slowly started leafing through the multitude of festival brochures and exploring whats on and what there is to do with the kids and I'll be sure to update the blog as I go along, so please do keep checking back…..I'm also very very happy that the BBC tent is already getting itself into gear and I'll post about what kids events they've mentioned so far shortly….there's just not enough time in the day to do it all !!
Let's hope the sun also decides to come visit in August too !