Gosh, August is flying by and soon we'll be saying goodbye to the hundreds of shows and the cool circus tents until next year…sniff. But, luckily there is still time to squeeze in a few shows and events this week. Here are some top recommendations ! :
The BBC tent is still open until Friday 25th. Events this week for families include :
Sparkle Arts – Under the Sea (Ages 2-6) Tues 22nd August 10.45am – 11.30am / 11.45-12.30pm
Make sure you have your swimming kit and goggles with you, because today we're going on an 'Under the Sea' adventure. During this class, the magical rainbow fish introduces children to all her mystical sea friends including Sally the Seahorse and Christopher the Crab. Find out more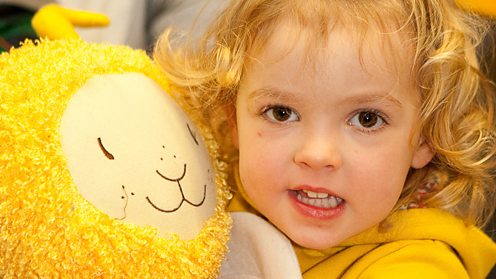 Bookbug (Ages 0-4)  23rd August: 10.30am – 11.15am / 12 noon -12.45pm and 25th August: 10.30am – 11.15am / 12 noon -12.45pm
Sing along with traditional nursery songs and action rhymes in an event hosted by Edinburgh City Libraries. Find out more
Volcano Day: Geology Rocks (All ages) Thurs 24th August: 10.30am – 4.30pm
Come explore the Earth and learn about the world we live in. Erupt a volcano or become a paleontologist and discover your own fossil. Fun for all the family courtesy of the University of Edinburgh School of GeoSciences.   Find out more
Great shows to check out :
Dr. Zeiffal, Dr. Zeigal and The Hippo That Can Never Be Caught – We loved this show, it's engaging and quirky and again with plenty of interaction, with the audience wearing their Hippo google goggles and assisting in the search of the elusive Hippo !!  On until the 28th..
Arr We There Yet ? – A total treat of an hour – pirates, sea shanties, swashbuckling sword fighting fun and lots of impressive acrobatics !! Add to the mix some silly puns and its entertaining for the whole family ! Climb aboard and enjoy the fun….On until the 26th
Circus Abyssinia – This was soooooooooo fun !! A great family friendly circus show, with plenty of colour and energy, spectacular pole acrobatics, crazy contortion-ism and lots lots more !  ….On until 26th …
The Road That Wasn't There – Wonderful, immersive storytelling with dark edges….a beautiful tale of adventures and maps, with a haunting soundtrack, intricate puppets and lots of mystery !  …  On until the 27th…
Morgan and West's : More Magic For Kids which we loved , you can read the review here – they are such a fantastic duo, charming the audience with their wit and had the children non stop giggling with their rather silly magic ! I'd definitely recommend it , but like last year, it was busy so get tickets early !   …On until the 27th…
China Goes Pop ! Again I would suggest getting tickets early as the queue was massive !! It was very quirky and very fun, with some amazing acrobatics, an infectious pop soundtrack and lots of very smiley, happy performers bringing us an hour of hoops, scooters, circus and hats !! …On until the 27th…
AnimAlphabet the Musical – We really enjoyed this – one for the littler ones, with plenty of music, song and dance and great animal costumes and puppets….On until the 28th…
And not forgetting our old favourites from last year !!! :
Trash Test Dummies – These guys are a firm favourite with my family – dustbins, acrobatics and much silliness ! What more do you need ? (read  review  here)…On until the 26th..
Children Are Stinky – Children are also scaredy cats, lazy, unimaginative and uncoordinated in this madcap hour of acrobatic fun with loveable Australian clown duo 'Kylie and Jason'. We loved this show last year (see here ), so if you missed it, do do check it out. Expect daredevil stunts, incredible acrobatics, lighting-fast hula hoops, loads of laughs and mischievous fun …On until the 28th…
And if all that wasn't enough, there is still time to check out our favourite hot donut stall in Assembly George Square Gardens too !!!